Agatha Christie
Answer to Name This Famous Person Game - October 2012
by Mike McLeod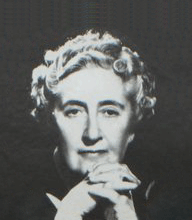 It seems the author Agatha Christie was a mystery to many of our readers; however, she was correctly identified by Teresa Bland, Ted Carlton and Sandy Dennison, the owner of New Smyrna Beach Antique Mall in New Smyrna Beach, Fla.
Here's another mystery. Below is a list of the top ten best-selling fiction authors worldwide. Who sold the most, and where won Agatha Christie be on this list?
Gilbert Patten
Theodor Geisel (Dr. Seuss)
Enid Blyton
Sidney Shelton
Georges Simenon
Harold Robbins
Danielle Steele
Barbara Cartland
Agatha Christie
William Shakespeare
The answer is later on in the article, but here is a clue. Agatha Christie's 91 books have been translated into more than 100 languages. It is estimated that And Then There Were None, her top-selling book, sold 100 million copies and is the most-read detective novel in the world.
In addition, The Mousetrap, a radio play and short story written and adapted to the stage by Agatha Christie, has played in St. Martin's Theater in London since it opened there in 1952. It is the longest-running play in the world with 24,500+ performances over the past 60 years, averaging more than 400 per year. One aside, Agatha Christie gave the rights to the play to her grandson.
Agatha Christie died on January 12, 1976, and yet, her Facebook page has registered 1.1 million likes.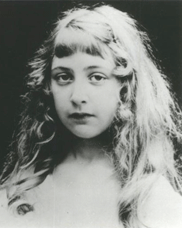 Agatha Mary Clarissa Miller was born on Sept. 15, 1890 in Torquay, a town along the coast of southwest England. Her mother was Clarissa Boehner, and her father was Frederick Miller, a well-off American. Agatha had a brother, Louis Montant Miller, and a sister, Margaret "Madge" Frary Miller, who was a published writer before Agatha was.
Agatha's father died when she was 11 years old; the doctors never pinpointed the cause. This resulted in financial difficulties for the family for a while, but Agatha was eventually sent to Paris to study. She had been schooled at home until that time, and she taught herself to read by the age of five. She was fluent in French, and she hoped to be an opera singer, but she did not quite have the ability to do it successfully. Likewise with the piano, her hopes to be a concert pianist were not realized.
Agatha married Archibald Christie in 1914. This was at the beginning of World War I, and Archie was in the Royal Air Force stationed in France. They married while he was home on leave, and in 1919, they had a daughter, Rosalind.
During the war, Agatha worked as a nurse in a hospital and in the dispensary where she also passed the Apothecaries Hall examination and gained in-depth knowledge about poisons. In her books, there are 83 poisonings.1
Agatha wrote her first book, The Mysterious Affair at Styles, after being challenged by her sister Madge to write a book. Four years after she began, it was published in 1920. It was Hercule Poirot's first case, and it involved a poisoning.
Every year from 1922 until her death in 1976, she published between one and three novels, and in 1934, four landed in the hands of her many fans. This was an incredible amount of writing, particularly for a person who organized her plots in her mind, by talking to herself and making notes.
But all was not roses for Agatha. In 1926, her mother died, and Archibald asked for a divorce because he was in love with another woman, Nancy Neele. Agatha asked for another chance, and Archie agreed.
Then, Agatha Christie disappeared for 11 days. England and the United States were in an uproar after her car was found off the road at the bottom of a slight hill, about a quarter mile from a pool of water featured in one her murder mysteries. The police recruited 15,000 volunteers to comb the countryside, to no avail. Archie's phone was tapped since he was a suspect and having an affair.
An even greater uproar erupted in the media when Agatha was found at a spa where she checked in under the name of Teresa Neele. Archie claimed she had temporary amnesia, and the press felt they were humiliated by a publicity stunt.
Agatha was indeed depressed at the time, but she never revealed her reason for this escapade. Archie was thoroughly embarrassed by it all and proceeded with the divorce.
But Agatha Christie's story does have a happy ending. In 1930, she met Max Mallowan, an archaeologist, in Iraq on a dig. She was 13 years his senior, but they married that same year. Together, they went on many archaeological expeditions, which provided settings for several of her books, and they remained happily married to the ends of their lives. Max passed away in 1974, two years before Agatha.
Now, the resolution to the mystery. The top-selling authors in order of highest to lowest are:
William Shakespeare: 2-4 billion
Agatha Christie: 2+ billion (some report up to 4 billion)
Barbara Cartland (romance): 500 million to 1 billion
Danielle Steele (romance): 500-800 million
Harold Robbins (adventure): 750 million
Georges Simenon (detective, French): 500-700 million
Sidney Shelton (suspense): 375-600 million
Enid Blyton (juvenile, Noddy): 300 to 600 million
Theodore Geisel (Dr. Seuss): 100-500 million
Gilbert Patten (adolescent adventure): 125-500 million

Are you surprised that J.K. Rowling did not make the top ten? She is in the 350-million-to-450-million range, which puts her 11th on this list.
These statistics are estimated because total book sales were not compiled until 1998. These figures are from 2010, so they are not quite current, but they should be close. Also, certain authors are not accounted for because no total figures are had for their sales, and they should probably be on the list. They include: Charles Dickens, Miguel Cervantes, Jane Austen, Victor Hugo, Alexander Dumas, John Bunyan, and others. It is estimated that Dickens' A Tale of Two Cities has sold 200 million copies, twice that of Christie's And Then There Were None. Cervantes' Don Quixote may have sold as many as 500 million copies; no one knows for sure because it was first published in 1605. For Margaret Mitchell fans, Gone With The Wind "only" sold 30 million copies.
To put Agatha's two billion books sold in perspective, there are probably less than 150 authors who have ever sold more than one million books. This does not account for Kindle books or other e-books because some authors are becoming million sellers by cutting their prices to 99 cents. Yes, they are still million-selling authors, but an asterisk must be placed by their names. Digitally publishing and distributing a book just isn't a fair comparison to printing a book and distributing it the old-fashioned way worldwide.
This number of 150 authors also includes all books outside of fiction, like Chinese and Japanese dictionaries, Merriam-Webster's Collegiate Dictionary, the Boy Scout manual, and the Guinness World Records, among others.
Only about six authors have ever sold more than 100 million books: Shakespeare (his books of plays), Charles Dickens, Antoine de Saint-Exupéry (The Little Prince), J.R.R. Tolkien, Cao Xueqin (Dream of the Red Chamber), and Agatha Christie.
Now, what is your opinion of Agatha Christie as a writer? Certainly, most people have heard of her and her characters Hercule Poirot and Miss Marple, but who would have thought their exploits would be so popular? Certainly, not Agatha, who came to dislike Poirot greatly-perhaps even detest him - for his arrogance. And yet, she made him what he is.
For her talents and success, Agatha Christie was honored with the title of Dame of the British Empire (the equivalent of Knight in the British honors system) by Queen Elizabeth II in 1971.
In 1976, Agatha Christie passed away peacefully from natural causes after a brief illness. After her death, her autobiography (An Autobiography) and a few novels she wrote earlier were published, including a Poirot (Curtain) and a Miss Marple (Sleeping Murder).
------------------------------
Learn about more Famous People
---