Collecting a Troubling Past: Black Americana
By Syl Turner
As an antique dealer, I buy and sell a wide variety of collectibles. Over time, however, I have come to specialize in Black Americana. My focus on this type of collecting stems from my interest in history, and because of the fact that for years, it has been neglected in the field of American collectibles.
However, interest in Black Americana has grown dramatically in recent years. You can trace the rise in demand for anything of an African American nature to Alex Haley's book Roots and to celebrities such as Oprah Winfrey, Bill Cosby, Whoopi Goldberg and Spike Lee who have been amassing huge collections. Average Americans who appreciate the historical and cultural significance of this type of memorabilia are also acquiring quality pieces. This increased awareness has led to an escalation of prices of just about anything relating to African American history.
A 1936 autographed photograph of
Bill "Mr. Bojangles" Robinson performing
his famous hat dance valued at $1,295.
Black Americana collecting encompasses a wide variety of items. Many collectors focus on ephemera, which often features stereotypical caricatures and other offensive illustrations. These depictions can be found on old postcards, sheet music, calendars, food labels, posters, puzzles and other early lithographs, all of which have become highly sought after. It seems that the more despicable the representation, the greater its value. For example, there are some very offensive postcards that originally sold for a penny and now sell for $200. A real photo postcard of an horrific image, such as a lynching, can sell for $500 or more. Currier & Ives lithographs depicting African Americans are examples of racial imaging that has become very collectible. An original 1887 Currier & Ives print such as "Darktown Banjo Class" will sell up to $300, depending on condition.
Black Americans were often pictured in early advertising, and many of these representations can be just as offensive. Such images can be found on tobacco tins, foodstuffs, soaps, sewing items, toys and just about any marketable product.
African Americans were also depicted in home décor items such as ash trays, wall plaques, ceramic novelties, cookie jars, salt and pepper shakers, cast iron banks, etc. Most people agree that African Americans have been the most exploited ethnic group in the history of this country.
Without a doubt, most of these items are offensive, and some might question if they should be collected at all. They are collectible, in as much as they represent a record of our past. Simply ignoring the past would be disrespectful to those who lived through those difficult times. Although these reminders can be very painful, they can also be an inspiring testimony to the strength of the African American spirit in the face of discrimination and inequality.
There is another entirely different type of Black Americana collecting. It is the collection that focuses on the struggle to overcome slavery and on the positive achievements of African Americans. This field of collecting is often overlooked by antique dealers and collectors. This includes slave documents, broadsides, letters, newspapers, books, autographs, prints and photographs. Items relating to abolitionists like Nat Turner, Harriet Tubman, Sojourner Truth and Frederick Douglass are extremely desirable.
With a little searching, important artifacts pertaining to great Black leaders such as Booker T. Washington, George Washington Carver, Carter G. Woodson, W.E.B Dubois, Adam Clayton Powell, Marcus Garvey and Martin Luther King, Jr. can be found. The realm of historical artifacts encompasses items from the time of slavery through the Civil Rights Movement of the 1960s. It also includes military heroes such as those who served in all Black regiments during the Civil War, the Buffalo Soldiers fighting on the western frontier, the Harlem Hell Fighters of WWI, and the Tuskegee airmen of WWII.
It must be noted, however, that photographs and documents need not be of famous people to have value. For example, an 1850's 1\6 plate ambrotype of an unidentified black woman, (probably a valued servant) in a thermoplastic case in excellent condition is priced at $600, while an 1844 Alabama Plantation Slave appraisal complete with descriptions and values of 28 slaves is priced at $1,295.
Memorabilia associated to sports heroes such as Jack Johnson, the first black heavyweight champion, or Jessie Owens, the first American in the history of track and field to win four gold medals in a single Olympic Games, or Jackie Robinson who integrated major league baseball, all command high prices. In addition to these well-known champions, there are numerous individuals whose names may not be commonly recognized, but lead the way for others to follow. Athletes like Isaac Murphy, arguably the greatest jockey of all time, who won 628 of his 1,412 starts including three Kentucky Derbies. Or Howard Drew, the first in a long line of world class African American sprinters to hold the title of "The World's Fastest Human". Other sports pioneers include John Shippen, the first Black professional golfer, and Wendell Scott, the first African American to win a major NASCAR race.
Negro League baseball memorabilia is also in great demand. Items relating to great teams such as the Kansas City Monarchs, the Birmingham Blacks or the Homestead Giants, and their star players command high prices. Players like Buck O'Neil and Josh Gibson who hit more than 900 home runs in his 15-year career; and Satchel Paige, perhaps the greatest pitcher in the history of baseball; and the Cool Papa Bell who could do it all ­ hit, field and run the bases. Demand for Negro League photographs, tickets, broadsides, autographs, uniforms, bats, balls, programs, pennants, etc. is very strong.
A vast array of African American Entertainment memorabilia is on the market.
Sheet music, records, photographs, autographs, playbills and programs of famous performers such as Louis Armstrong, W.C. Handy, Duke Ellington, Billy Holiday, Josephine Baker, Bessie Smith, Marian Anderson, Hattie McDaniel, Bill Robinson, Ethel Waters, Cab Calloway, and Ella Fitzgerald to name a few, are very collectible.
There are, of course, many lesser known performers who were true pioneers in the entertainment field. For example, in 1892 "Black Patti" Sissieretta Jones was the first Black singer to perform at the White House. Legendary vaudeville comedian Bert Williams is considered the Jackie Robinson of Broadway ­ he broke the color barrier in 1910 starring in Ziegfeld's Follies. Caterina Jarboro was the first Black to perform with an American opera company and was also the first Black Prima Donna, singing at the Metropolitan Opera House in 1934. In 1929, Clarence Muse became the first African-American to "star" in a film, and he appeared in more than 140 movies during his 50-year career. Maestro Everett Lee was the first Black to conduct a major symphony orchestra. Noble Sissle and Eubie Blake wrote the Broadway Musical Shuffle Along in 1921, and it was the first Broadway musical ever to be written and directed by African Americans.
Indeed, a listing of 19th and early 20th century accomplished African Americans would be very long. This list would also include scholars, entrepreneurs, writers, artists, politicians and spiritual leaders. All had to overcome racial barriers, Jim Crow laws and the indignity of segregation. Even seemingly commonplace items associated with these accomplished African Americans will often tell the story of their struggle and the obstacles they overcame, better than any history book.
Any discussion on Black Americana collecting would not be complete without mentioning reproductions and fantasy items. Regrettably, the increase in demand for Black Americana collectibles has led to a proliferation of bogus items. Fortunately, most reproductions are easily recognizable, although some dishonest resellers attempt to age an object to make it appear old. Some fakes, however, can be more difficult to detect. For instance, some people will take an old alarm clock, and with the use of a computer graphics program, design a new dial face using an old racial image. The clock is old, the dial face looks old, and so buyers are easily fooled and will pay hundreds of dollars for a worthless forgery.
I stated earlier that I can defend collecting genuine Black Americana, even blatantly racial items, because of their historical significance. I cannot make that same argument about the demeaning items that are being produced today, even if they are identified as reproductions. Because these items are not genuine, I find them to be repulsive. In my view, it is only acceptable to collect the genuine articles that were produced during a time in our history, when as appalling as it may be, many in our country recognized and accepted such stereotypical images.
On the other hand, I have no problem with honest and authentic reproductions of items that depict Black Americans in a positive way, as long as it's identified as a reproduction or copy. The best advice I can give on the subject of reproductions is that if you should recognize a reproduction and it is not marked as such, avoid that seller. The dealer may not be dishonest, only uninformed, nevertheless you should not buy from him or her. One should deal only with reputable dealers, so if you are unaware of their reputation for honesty and integrity, ask and expect to receive a written guarantee of authenticity.
---
Syl Turner is the owner of the Broad Street Antique Mall in Chamblee, Ga., and has thousands of African American artifacts on display. Turner also operates the BlackHistoryStore.com where one can view a collection that encompasses the full spectrum of African American life.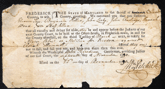 A Slave's Petition for Freedom, 1790, Frederick County, Md., $1,695.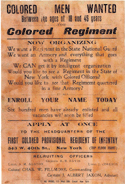 "Colored Men Wanted for First Colored Regiment" broadside, ca. 1910, $2,000.
Scenes in the Life of Harriet Tubman by Sarah Bradford, 1869 First Edition, $3,000.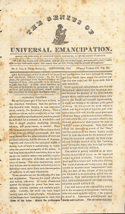 1830 Universal Emancipation Newspaper, $150.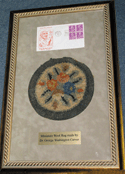 Miniature wool rug made by
Dr. George Washington Carver, ca.1915, $9,500.
Program for "The Installation of Martin Luther King Jr. as Pastor of Dexter Avenue Baptist Church", October 31st, 1954, $3,000.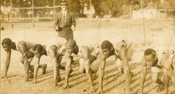 Photograph of Howard Drew, the first "World's Fastest Human", coaching at the Tuskegee Relays, ca. 1917, $895.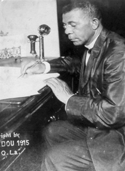 Rare candid photograph of Booker T. Washington by
African American photographer Arthur P. Bedou, $4,950.
The "Father of the Blues" W. C. Handy original 1930s autographed photograph, $1,500.