Ken's Korner
News & Views From the World of Antiques & Collectibles

By Ken Hall

Posted March 2014
2013 a busy year for Norman Rockwell
This past year was a busy one for Norman Rockwell (1894-1978), the iconic artist whose heartwarming depictions of everyday American life graced the cover of The Saturday Evening Post more than 300 times. First came the news that Rockwell's 1951 painting Saying Grace had sold at Sotheby's for a staggering $46 million. It was the most ever paid for a work by the artist. Two other Rockwells also did well in the auction: The Gossips, done in 1948 ($8.45 million) and Walking to Church, from 1953 ($3.245 million).
But another piece of news wasn't so celebratory. In November, a biography of Rockwell, written by Deborah Solomon and titled, American Mirror: The Life and Art of Norman Rockwell, was released. In the book, Solomon suggested that Rockwell was lonely, moody, depressed and a closeted homosexual. In a retaliatory statement, the Rockwell Family Agency said it had found at least 96 factual errors in the book. But the Norman Rockwell Museum in Stockbridge, Mass. (the artist's hometown) officially endorsed the book.
---
USPS issues an 'uninverted' Jenny

Probably the most famous stamp error in U.S. history is the1918 24-cent Curtiss Jenny airmail stamp that depicted an airplane flying upside down. One sheet of 100 stamps was sold to the public and examples are so rare and valuable that a single stamp sold in 2007 for $977,500. Around holiday season, the United States Postal Service, in an effort to draw more people into stamp collecting, randomly inserted 100 "un-inverted" Jenny stamp sheets among a reissue of 2.2 million inverted Jenny stamp sheets distributed nationwide.
Unique to the $2 stamp issuance, all of the sheets were individually wrapped in sealed envelopes, to recreate the excitement of finding an inverted Jenny (and to avoid the possibility of discovering a corrected Jenny prior to purchase). So far, three of the sheets are known to have been sold. One was to Art Van Rijn, who walked into the Waverly (N.Y.) post office and asked to buy five sheets. The clerk, Betty Gable, suggested he buy up all they had – 45 sheets – and that's what he did. The very last sheet in the pile was the prize.
---
All of Elvis's acoustic guitars being rehabbed

All of the acoustic guitars in Elvis Presley's collection – around 20 instruments – are about to be repaired, restored and documented. The guitars are all at Graceland, in Memphis, and the man chosen for the rehab work is Scott Baxendale of Athens, Ga. Baxendale has experience maintaining Roy Acuff's guitar collection and has converted many antique 1940s Harmony guitars for Nashville musicians. He was selected by Michael Lockwood, who has been married to Lisa Marie Presley, Elvis's daughter, since 2006.
How valuable is the collection? Consider this: Bob Dylan's Newport Folk Festival sunburst Fender Stratocaster recently sold at auction for just under $1 million, and Baxendale thinks Elvis's 1956 Gibson J200 – the one The King played in King Creole and other movies – could easily fetch ten times that amount. And that's just one guitar. Baxendale will be doing all of the rehabbing on-site, at Graceland. A work station has been set up in a warehouse for that purpose. The work will take up a good bit of 2014.
---
Han Solo's blaster gun brings $200,000

A battered prop blaster used in two of the original Star Wars movies – Empire Strikes Back and Return of the Jedi – sold for $200,000 at an auction held by California-based Profiles in History. The pistol isn't the one Harrison Ford used in A New Hope (no one knows where that gun even is). Rather, it's the one from the scene where Han Solo shot at Darth Vader in Cloud City, only to have Vader deflect the blasts and grab the blaster from a distance. Profiles in History had hoped the prop would realize $300,000.
The pistol (like many weapon props in the Star Wars films) was modeled after a World War II-era original. In this case, the blaster was based on a German Mauser C96 semi-automatic pistol (only without the shoulder stock). Profiles in History said it wasn't sure, but it thought the gun might have been the blaster used (albeit briefly) by Mark Hamill, as Luke Skywalker, in the scene where he enters Cloud City. In 2005, some of the light saber props used in the earlier Star Wars films sold for a quite reasonable $60,000 each.
---
Beanie Babies founder sentenced to probation

Ty Warner, the 69-year-old founder of Beanie Babies, the collectible plush toys, has been sentenced in federal court to two years of probation and ordered to pay a civil penalty of almost $53.6 million after pleading guilty to income tax evasion. The self-made billionaire, who came from a humble background and dropped out of college, was also ordered to perform 500 hours of community service, mentoring students at Leo High School in a poor neighborhood of Chicago. Warner has a listed net worth of about $2.6 billion.
Beanie Babies made a big splash when they burst on the scene around 20 years ago. By the late 1990s, the small plush toys that were sold for $5-$7 each became wildly popular, with some collectors paying hundreds and even thousands of dollars for a rare character on the resale market. In 2000, a Peanut the Elephant Beanie Baby sold for a reported $3,000. But then the bottom fell out as the market became saturated with the toys. Today, Beanie Babies are often sold at auction in multiple lots for just a few dollars.
---
Most silent films are gone forever

The Library of Congress has released a report regarding the early days of movies, and the news isn't good. Of the nearly 11,000 silent feature films made and distributed throughout the U.S. between 1912 and 1929, about 3,300 exist today, the report said. Of those 3,300, half are either incomplete or exist only in foreign versions or lower-quality formats (such as 16mm or 28mm). The study was titled, The Survival of American Silent Feature Films: 1912-1929. It was commissioned by the National Film Preservation Board.
How could this have happened? Several factors are to blame: the deterioration of volatile nitrate stock, fire, the destruction of prints and negatives and simple negligence are a few. Films lost forever include: London After Midnight (1927), starring Lon Chaney; The Great Gatsby (1926), starring Warner Baxter; and all four Clara Bow features made in 1928. The study found that of the 3,300 surviving films, about one-quarter was located outside the U.S. The country with the largest collection: the Czech Republic.
---
Judge orders Renoir returned to museum

An original painting by the French artist Renoir purchased at a West Virginia flea market for $7 by Marcia Fuqua has been ordered returned to a museum. A judge has ruled that the painting – a diminutive work, just 5.5 inches by 9 inches and titled, Paysage Bords de Seine, or Landscape on the Banks of the Seine – must be returned to the Baltimore Museum of Art, which reported it stolen in 1951. An auction of the painting, at the Potomack Company in Virginia, was called off.
The history of the painting is as intriguing as the work itself. Renoir rendered it in the 1880s for his mistress, art historians believe. It was later purchased by the Paris art gallery Bernheim-Jeune, which sold it to a Renoir collector named Herbert May in 1926. Eleven years later, May's ex-wife, Sadie May, loaned the painting to the Baltimore Museum of Art. After its theft in 1951, its whereabouts remained a mystery until Ms. Fuqua bought it at the flea market. Or did she? Her own brother has disputed her story.
---
Bamboo strips yield a multiplication table

About five years ago, a man who purchased about 2,500 old, muddy bamboo strips at a market in Hong Kong donated them to Tsinghua University in Beijing, not knowing what they were. Researchers at the school carbon dated the strips to around 305 BC, during the Warring States Period before the unification of China, and guessed they probably originated from the illegal excavation of a tomb. The strips—about 7-12 millimeters wide and a half meter long—contained ancient Chinese calligraphy painted in black ink.
But 21 of the strips stood out from the others because they contained only numbers, written in ancient Chinese. When arranged properly, the strips turned out to be a multiplication table in base 10, making it the earliest artifact of a decimal multiplication system known. The ancient Babylonians had multiplication tables 4,000 years ago, but they were in base 60. The earliest-known European multiplication tables date to the Renaissance. The Chinese tables were probably used to calculate crop yields and taxes.
---
The Westfield project is nearing completion

The Westfield project – the name given to the recovery and restoration of the USS Westfield, a Civil War battleship that sank in the Battle of Galveston off the coast of Texas in 1863 – is nearing completion and should be finalized later this year. The ship and its contents were excavated from the bottom of the Houston Ship Channel in 2009 and have been undergoing a lengthy, painstaking renovation ever since, at Texas A&M University's Conservation Research Lab. It's Texas's biggest maritime archaeological rescue ever.
Some of the artifacts raised out of the water include a 12-foot-long cannon (capable of firing projectiles a mile and a half, shown), belt buckles from the crew, boiler and engine parts, live ammunition and a tiny salt pot. Some bones were also found, but it can't be known for sure if they are from crew members. The USS Westfield, a converted Staten Island ferry boat, was sunk on Jan. 1, 1863, when Confederate troops recaptured the island city of Galveston in an early morning surprise attack. The captain and twelve sailors perished.
---
Toilet used by Hitler is found
A toilet that was regularly used by Adolf Hitler aboard the Nazi Party luxury yacht Aviso Grille has been located in a car repair garage in New Jersey. Greg Kohfeldt, the owner of Greg's Auto Repair in Florence, N.J., said the toilet was found in a scrap yard in 1951 by one of the building's previous owners, after the yacht had been broken up not far away. Mr. Kohfeldt said he'd like to sell the toilet but so far hasn't had any offers. In the meantime, the loo with the dubious past is still working and gets used daily.
---
Art, antiques found in a Paris apartment

In 1942 at the height of World War II, a young woman living in Paris was so fearful of the Nazis she fled to southern France. She left her Paris apartment behind, but she continued to pay the rent on it all the way up until her death a few years ago at age 91. Her executor sent a team of aides to open the apartment and examine the contents. What they found was a remarkably well preserved living space filled with marvelous antiques and artwork. Of all the pieces in the apartment, however, one stood out from all the rest.
It was a gorgeous painting of a young woman dressed in a striking (and revealing) pink muslin dress. It turned out the portrait had been painted in 1888 by the 19th century Italian artist Giovanni Boldini. It was a depiction of his muse, Marthe de Florian, who was 24 at the time. It was also learned that the woman who owned the apartment was de Florian's granddaughter. How was this learned? Love notes written between de Florian and Boldini were also discovered in the apartment. The painting's value today? $3.4 million.
---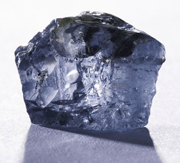 Blue diamond found That's worth $15M
A staggering 29.6-carat blue diamond thought to be worth at least $15 million has been unearthed at the Cullinan mines in South Africa, about 25 miles northeast of the capital city of Pretoria. A spokesman for Petra Diamonds, the firm that operates the mine, said, "The stone is an outstanding vivid blue with extraordinary saturation tone and clarity, and has the potential to yield a polished stone of great value and importance." Last year, Petra found a 25.5-carat blue diamond that went on to sell for around $15 million.
---
Madonna items going up for bid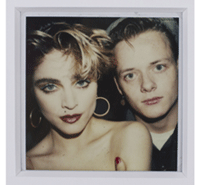 At press time, an auction of items pertaining to the singer Madonna was being arranged by Myers Fine Art in St. Petersburg, Fla. What makes the trove so intriguing is that it is from the artist's very early career, before she was famous and living in New York with Martin Burgoyne, a young artist and bartender at Studio 54. He died from AIDS in 1986, at age 23, but not before amassing a collection of photos, art and drawings relating to Madonna, whose career he helped jump-start. Burgoyne's parents were selling the collection.
Included is an original hand-drawn portrait of Burgoyne by Andy Warhol (with whom Burgoyne and Madonna were friends, along with Keith Haring and other artists in Manhattan), black-and-white photos of a young Madonna that were intended to be used for an album cover, candid Polaroids of the singer striking poses, and Burgoyne's sketchbook, in which he inked photo booth sessions of Madonna, plus a full-color sketch that was used for her Burning Up album cover. The Warhol portrait is the expected top lot.
---
Move is in store for Little Richard's home
The boyhood home in Macon, Ga., of Richard Penniman – better known to rock 'n' roll fans as Little Richard – will be renovated and moved four blocks, where it will reside in a park and be used as a community resource center. Little Richard, now 81, lived in the home in the early years of his life following his birth in 1932. He went on to great fame during the birth of rock, belting out raucous hits like Tutti Frutti in 1955. He also had a second career as a preacher. Little Richard is a member of the Rock 'n' Roll Hall of Fame.
---
Civil War sword is researched, ID'd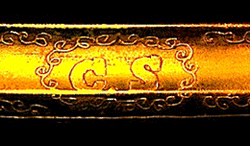 In the early 1970s, a Civil War Confederate officer's sword was discovered between the floor boards of an old brick house in Florence, Ala., wrapped in a cloth. It was placed in a vault in the License Commissioner's office of the Florence Lauderdale Building, where it sat in obscurity until recently, when a few locals decided to investigate its history. They've determined the French-made sword likely belonged to William F. Karsner, whose parents, in 1828, built the brick Federal cottage where the sword was found.
Karsner was born in Florence in 1831 and served as sheriff of Lauderdale County from 1856-58 before moving to Louisville, Ky., where he worked as a sales clerk. When the Civil War broke out, he returned to Florence and joined Capt. Robert McFarland's Company H, 4th Alabama Infantry. The unit was storied and saw action in battles at Second Manassas, Seven Pines, Sharpsburg, Gettysburg, Chickamauga, the Wilderness and Cold Harbor. Karsner, who reached the rank of captain, fought in all of them.
---