Norman Rockwell, His Portrait In His Own Words
Answer to Name This Famous Person Game - June 2013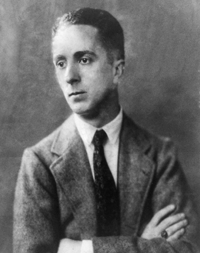 William Smith, a vendor at St. Marys Antique Mall in St. Marys, Ga., Mary Paquette, and Ted Carlton correctly identified Norman Rockwell. (Note: Last month, Sherry Blanton of Sylva, N.C., was inadvertently left off the list of those who correctly identified Susan B. Anthony; my apologies to her.)
Norman Percevel Rockwell was born in New York City on Feb. 3, 1894—
"Some folks think I painted Lincoln from life, but I haven't been around that long. Not quite." (But he did later say: "I'm the oldest antique in town.")
–and from the age of 14, he knew he wanted to draw and paint for a living.
"Some people have been kind enough to call me a fine artist. I've always called myself an illustrator. I'm not sure what the difference is. All I know is that whatever type of work I do, I try to give it my very best. Art has been my life."
Rockwell considered being called an artist as high praise. Many of his critics said that because he illustrated and painted advertising for clients, he was under their control and could not express his own creativity, so he was not a true artist. Rockwell never denied what he did for a living—
Norman Rockwell outside his Stockbridge, Mass.,
studio. (Photo by Louie Lamone. Norman Rockwell Museum Digital Collections. ©Norman Rockwell
Family Agency. All rights reserved.)

Norman Rockwell in his studio painting Saying Grace which appeared on the cover on The Saturday Evening Post on Nov. 24, 1951 (Photographer unknown. Norman Rockwell Museum Digital Collections. ©Norman Rockwell Family Agency. All rights reserved.)
"I do ordinary people in everyday situations, and that's about all I can do."1
–yet, his work has withstood the test of time, and collectors (such as Steven Spielberg and George Lucas) pay top dollar to own "a Rockwell." Breaking Home Ties—a painting for the Saturday Evening Post of a young man leaving home for the first time sitting with his father on the running board of their car while waiting expectantly for a train—was sold by Sotheby's in 2006 for $15.4 million. In the end, it seems Rockwell rose above the poor grades he received in art classes in public school2 and above the criticisms of critics.
Rockwell painted 321 covers for the Post from 1916 to 1963, and when he started at about the age of 20, that publication had a circulation of two million. (This number does not account for the number of people who read a friend's copy of the magazine or saw it in the doctor's office. The Post probably had more than three or four million readers each issue.) Doubtless, hundreds of millions of people have seen and appreciated the art of Norman Rockwell.
"The '20s ended in an era of extravagance, sort of like the one we're in now. There was a big crash, but then the country picked itself up again, and we had some great years. Those were the days when American believed in itself. I was happy and proud to be painting it."
Perhaps his most famous paintings are the Four Freedoms series: Freedom of Speech, Freedom of Worship, Freedom From Fear and Freedom From Want. These were originally principles put forth by President Franklin D. Roosevelt in a speech to the nation. When Rockwell sought a commission from the U.S. Government to paint them, he was rejected. The Saturday Evening Post commissioned and published them, and the series was acclaimed by America. The paintings were sent on a war bond drive during World War II, and they generated about $130 million in bond purchases for the U.S. Government.
| | |
| --- | --- |
| | "Freedom of Speech," a story illustration for The Saturday Evening Post, Feb. 20, 1943, oil on canvas, 45 ľ" x 35 ˝". (Photo: Norman Rockwell Museum Collections. ©SEPS: Curtis Publishing, Indianapolis, IN) |
"When I go to farms or little towns, I am always surprised at the discontent I find. And New York, too often, has looked across the sea toward Europe. And all of us who turn our eyes away from what we have are missing life."
Rockwell's insight into the joys and travails and humor in everyday life is why his work is beloved. He also used humor to soften critics. When he received letters from people pointing out mistakes in his work, he decided to create an April Fool's Day cover for the Post in 1943 that had 45 ridiculous mistakes—a woman playing checkers with no checkers on the board holds a skunk on her lap while wearing ice skates. In all, he painted three April Fool's Day covers, and one received 140,000 letters from people pointing out mistakes.
"Eisenhower had about the most expressive face I ever painted, I guess. Just like an actor's. Very mobile. When he talked, he used all the facial muscles. And he had a great, wide mouth that I liked. When he smiled, it was just like the sun came out."
Norman Rockwell is known for his painting of scenes from everyday life; however, he also painted portraits. Some of his subjects were Jack Benny, John Wayne, Bob Hope, Richard Nixon, Lynden Johnson, Barry Goldwater, Hubert Humphrey, and John F. Kennedy.
"I didn't know what to expect from a famous movie star; maybe that he'd be sort of stuck-up, you know. But not Gary Cooper. He horsed around so much...that I had a hard time painting him."
He painted Gary Cooper on the set of the movie, The Texan, for a Saturday Evening Post cover (May 24, 1930) in which the tough cowboy is having make-up and lipstick applied by a cigar-smoking, male make-up artist. Rockwell loved to portray irony in his work. He was "a canny anecdotalist," as Robert Hughes wrote in Rockwell's obituary in Time magazine in 1978.
About Gary Cooper, Rockwell also said, "…everybody at the lot was crazy about him, and I could see why."3
Rockwell also painted six movie posters: The Magnificent Ambersons (1941) with Joseph Cotton and Agnes Moorhead; The Song of Bernadette (1943) starring Jennifer Jones; Along Came Jones (1945) a western with Gary Cooper and Loretta Young; The Razor's Edge (1946) with Tyrone Power and Gene Tierney; Cinderfella (1960) with Jerry Lewis; and Stagecoach (1966), the remake of the 1939 John Ford/John Wayne classic. This version featured Ann-Margret, Red Buttons, Mike Connors, Bing Crosby and Stephanie Powers. Rockwell also had a bit part in the movie as a townsperson.
For the posters, Rockwell painted individual portraits of the stars. Of The Song of Bernadette, he said, "Nothing else I ever painted was reproduced in so many ways. In addition to its being run in magazines, newspapers, and on theatre posters, I was told that it covered the entire wall of one eight-story building [above the Broadway theater where it debuted]."4
The original paiting for The Song of Bernadette was sold by Heritage Auctions in Dallas in 2005 for $478,000. It is scheduled to be auctioned again on Oct. 26, in New York City by Heritage Auctions.
| | |
| --- | --- |
| | The original painting The Song of Bernadette was used to make a poster covering the side of an eight-story building and was sold for $478,000 in 2005. It will be auctioned again in October. (Photo: Heritage Auctions.) |
"I learned to draw everything except glamorous women. No matter how much I tried to make them look sexy, they always ended up looking silly... or like somebody's mother."
He did paint a good-but-not-glamorous portrait of Ann-Margret for the Stagecoach movie poster and draw a small illustration of Jane Mansfield in a movie magazine for Girl in the Mirror. Glamorous women may not have been his forte, in his own estimation, but that was not to be his legacy. On the contrary, his ability to paint everyday people, expressive animals and mundane objects made him a legend.
what was Norman Rockwell's fail-safe solution when a painting had a problem?
Norman Rockwell's "Triple Self-Portrait," 1959,
oil on canvas, 44 ˝" x 34 1/3". It was a cover
illustration for The Saturday Evening Post on Feb. 13, 1960. (Photo: Norman Rockwell Museum Collections. ©SEPS: Curtis Publishing, Indianapolis, IN)

Norman Rockwell's Golden Rule was a cover
illustration for The Saturday Evening Post,
April 1, 1961; oil on canvas, 44 ˝" x 39 ˝".
(Norman Rockwell Museum Collections,
©SEPS: Curtis Publishing, Indianapolis, IN)
"If a picture wasn't going very well, I'd put a puppy in it."
Norman Rockwell passed away on Nov. 8, 1978 at the age of 84 in Stockbridge, Mass., of emphysema. His timeless art has enriched all our souls.
"Maybe as I grew up and found the world wasn't the perfect place I had thought it to be, I unconsciously decided that if it wasn't an ideal world, it should be, and so painted only the ideal aspects of it." 5
-----------------------------------------
1 Robert Hughes, "The Rembrandt of Punkin Creek," Time, Nov. 1978.
2 Biography.com
3 Diana Denny, "Rockwell in Hollywood," Saturday Evening Post Feb. 3, 2010.
4 Arthur Guptill, Norman Rockwell, Illustrator, p. 132.
5Biography.com
Many of the quotes are from www.brainyquote.com.
Learn about more Famous People
---