Lon Chaney
Answer to Name This Famous Person Game - February 2017
by Mike McLeod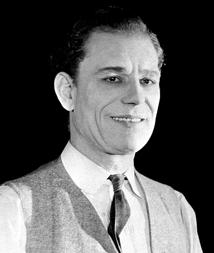 The "Man of a Thousand Faces" Lon Chaney was born on April 1, 1883 to parents who were both deaf and mute. In his youth, he learned to pantomime to communicate with them.1 That skill served him well in his 162 movie credits in silent films.
Chaney only made one talkie, The Unholy Three, a remake of his previous silent movie, because he resisted the new films' lack of communicating through movement and mime. Even so, Chaney voiced five characters in it, including a parrot.2
The other talent that made Lon Chaney a silent movie star was his skill with make-up and costumes, which he taught himself in the theater as a stage manager and actor. He was an innovator and a master in this field. He is famous for his roles—and his make-up—in The Phantom of the Opera, The Hunchback of Notre Dame, London After Midnight, Mr. Wu and many others.
A side note about The Hunchback of Notre Dame: it was a mega movie with 2,000 extras and 200 costume makers. Only the façade of the Notre Dame Cathedral first floor was actually constructed; the rest was just a painting that was held between the camera and the façade.3
Because of his skill with make-up, Chaney played dual roles in a few movies. In Outside the Law, he was both the gangster Black Mike Sylva and the kind Ah Wing.4 In London After Midnight, Chaney played both Professor Edward C. Burke and the sharp-toothed Vampire. The only known copy of this silent movie made in 1927 was lost in an MGM movie vault fire on May 13, 1967.
| | |
| --- | --- |
| | This reissued/rerelease 1929 one sheet, 27 x 41 inches, sold for $50,787.50 at Heritage Auctions in 2009. (Photo courtesy of Heritage Auctions, HA.com) |
The movie poster for London After Midnight holds the record for the highest amount paid for one in a public auction—$478,000. A 1925 The Phantom of the Opera movie one sheet, 27 x 41 inches, brought $203,150. Both sold at Heritage Auctions in 2014.
Chaney's son Creighton Tull Chaney, aka Lon Chaney, Jr., followed in his father's footsteps and make-up made him into the Wolfman, Frankenstein's monster, the Mummy and Dracula. In five Wolfman movies he played the dual roles of Lawrence Talbot and his alter ego, the Wolfman.5
Lon Chaney passed away on August 26, 1930 at the age of 47 due to a throat hemorrhage.6
| | |
| --- | --- |
| | Lon Chaney as Quasimodo being offered water by Esmeralda (Patsy Ruth Miller). |
Of the characters he brought to life, Lon Chaney said, "I wanted to remind people that the lowest types of humanity may have within them the capacity for supreme self-sacrifice. The dwarfed, misshapen beggar of the streets may have the noblest ideals. Most of my roles since The Hunchback of Notre Dame, such as The Phantom of the Opera, He Who Gets Slapped, The Unholy Three, etc., have carried the theme of self-sacrifice or renunciation. These are the stories which I wish to do."7
Ted Carlton of Utah, James R. Stewart, Jr. of North Carolina, and Jeff Liebowitz of South Carolina correctly identified Lon Chaney.
-------------------------------------
1 Lonchaney.com.
2 Imdb.com, "Lon Chaney."
3 Flickeralley.com, "Lon Chaney Gives an Interview For Once," by Robert M. Fells.
4 Archive.org
5 Funtrivia.com, "Lon Chaney, Jr."
6 Lonchaney.com.
7 Imdb.com, "Lon Chaney."

Credit: Wikipedia.org
Uncredited photos are public domain, PD-US.