The Old Is New Again
By Wendy Keenan
Posted September 2010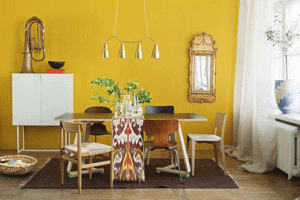 Antique and vintage interior décor pieces add a touch of warmth and individual soul to a home, and in the past few years, the consciousness to revisit the past in new design settings has been growing. The style seems to be ready to continue for years to come. This explains the increase in thrift store and consignment store shopping, as well as the crowds attending auctions, estate sales and antiquing websites.
This same movement in revisiting the past's design aesthetics has led people to return to their own past heritage when designing the interior of their homes. A return to times passed, memories of Grandma's house and the desire for fine artistry are just some of the reasons to get into this interior décor trend.
It is fun and interesting to go back to your heritage; look for pieces that remind you of your heritage. It may be a Federal, Victorian, Native American, or anything that adds a part of your life into your home. Feel free to mix these pieces together. As long as you follow the rules of balance and proportion, you will get an eclectic and exciting look for your home.
Some people are looking for Native American, aboriginal and tribal colors and patterns that employ bold hues and geometric shapes. Some tend to like the warm velvets and heavy fabrics usually seen in Victorian homes. Use your imagination and shop with an open and creative mind, and you will see that everything old can be new again.
Mix in colors and textures when making your selection for a room. Keep in mind that the same colors and textures will become boring after a while so choose decorative fabric pieces that have a coordinating color, but mix the shapes. A room with matching textures tends to get old after a while. Layering different textures of fabric creates a more interesting arrangement. Try mixing and matching satins, furs and cotton fabrics to see what you like, and feel free to incorporate patterned fabrics as well.
Here are some helpful and inexpensive tips:
Vases, antique bottles or bowls make lovely vessels for silk flower arrangements.

Use teacups for your herb gardens, or melt aromatic wax and wicks for lovely candleholders.

Move away from wallpaper; instead, cover a wall in framed photos, postcards or art you have collected.

A wall of mirrors looks cool and makes a space appear larger, deeper and wider. Feel free to mix shapes.

Purchase some beat up chairs. Re-paint the frame and recover the seat with new fabric.

Alternatively, take the seat out of a chair and place a fresh pot of flowers inside. Place it outside in the yard or in your front hallway.

Re-upholstering is a great way to make something old new again. You can also just leave as is. Wear and tear shows character. I only recommend this for those of you who like the shabby-chic look.
As always, think outside the box, and if you need me, call me.
----------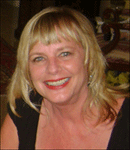 Wendy Keenan is the owner of Circa Style Antiques and Interiors in Alpharetta. She may be contacted at 770-317-7479.