Organizations for Coca-Cola Collectors
by Penny Westbrook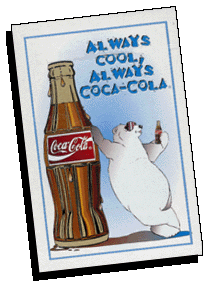 No matter where you look in the world today you are bound to run across avid Coca-Cola collectors. The popularity of this soft drink is worldwide and knows many different languages. One thing that is shared among these collectors is the passionate need to share their thoughts, ideas, and treasures with others. The fact that there are a variety of different Coca-Cola organizations available for collectors to join makes it much easier and fun to share their enthusiasm. Whether you choose to collect vintage memorabilia or new collectibles there is a club for everyone. Collectors that belong to these organizations often share rumors of new promotions and also have the opportunity to acquire limited editions or specialty items only available to members. So the membership cost is well worth the benefits offered. Members also buy, sell and trade with other club members, which is helpful when you are looking for a particular item for your collection. Often one of the most beneficial factors of all for members is exchanging their Coca-Cola knowledge and wisdom with others. Each organization has its own agenda and mission, so be sure to check them all out before deciding which one is best for your collecting habit. Provided below is contact information and brief descriptions of some of the organizations available to Coke collectors.
The Cola Club ™
The Cola Club is for serious collectors of vintage soda advertising memorabilia. This club is not strictly for Coca-Cola collectors but for soda advertising collectors in general. The club is very serious about maintaining a vintage atmosphere, collecting memorabilia produced before 1970. One of the benefits to this club is a bi-monthly news journal packed with informative articles. This is a newer organization founded at the end of 1998 but is growing rapidly with over 700 members. The club offers 2 types of memberships. Contact them for additional information on joining at The Cola Club™ Post Office Box 293158, Nashville, TN 37229-3158.
Cavanagh's Coca-Cola Christmas Collectors Society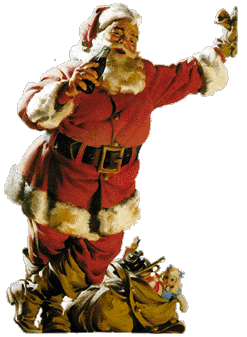 It's for everyone who shares a passionate interest in collecting Christmas memorabilia associated with the world's most enjoyed consumer product, Coca-Cola. Cavanagh Group International, as the premier creator of authorized Coca-Cola® brand Christmas collectibles, founded this Society in 1993. The society is officially sanctioned by The Coca-Cola Company, and invites you to join this fascinating organization. Membership is $25 a year and offers a variety of benefits including special limited edition, members-only free gifts. The society also publishes a quarterly newsletter filled with inside stories about Coca-Cola. There are many more benefits to joining. To learn more contact them at Cavanagh's Coca-Cola Christmas Collectors Society, P.O. Box 768090, Roswell, GA 30076-9998. Phone: 1-800-653-1221
Website: www.cavanaghgrp.com
The Coca-Cola Collectors Club
This perhaps is one of the best-known clubs for Coca-Cola collectors with over 7000 members worldwide. The club is for collectors who are interested in vintage and new memorabilia as well as the history of The Coca-Cola Company. Club benefits include special monthly merchandise offerings for members. Members also receive a monthly newsletter that includes free classified ads for all members. To learn more about membership and benefits contact them at The Coca-Cola Collectors Club, Membership Director, PMB 609, 4780 Ashford-Dunwoody Rd, Suite A, Atlanta, Georgia 30338. Website: www.cocacolaclub.org
---
Southeastern Antiquing Main Page Feature Stories Antique Shop & Mall Directory
Poor Jim's Almanac Classifieds Internet Yellow Pages Advertiser of the Month Subscription Information

© 1999, 2000 McElreath Printing & Publishing, Inc. - All rights reserved. No portion of the Southeastern Antiquing and Collecting Magazine may be reprinted or reproduced without express permission of the publisher.